Oļegs Krasnopjorovs
Chief Economist of the Macroeconomic Analysis Division, Monetary Policy Department
x
Oļegs Krasnopjorovs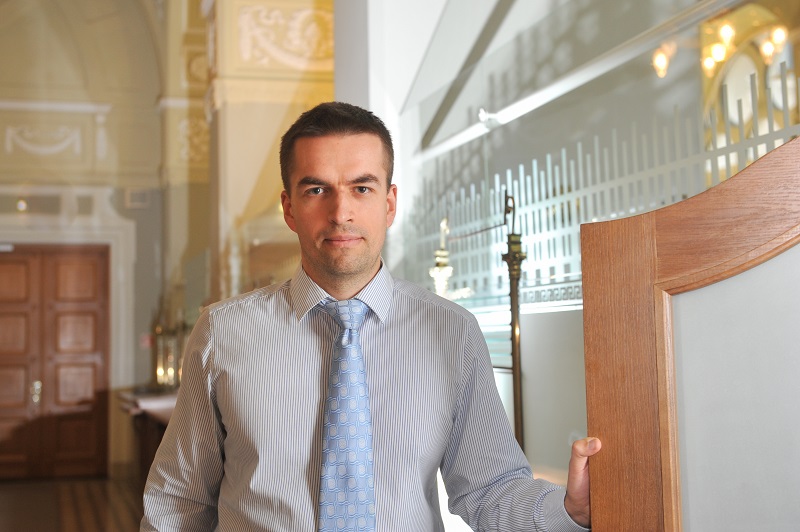 Olegs Krasnopjorovs got a PhD in Economics (subfield of Econometrics) from the University of Latvia. Before he got a Master's Degree in Economics (Mathematical Economics) and Bachelor's Degree (Analytical Economics) from the University of Latvia. Moreover, he graduated several study courses in macroeconomics and econometrics in Austria, Switzerland and the UK. Olegs Krasnopjorovs won several competitions for young economists and actively participates in international conferences. In 2013, Latvian Council of Science assigned him expert rights in the field of Economics.
During ten years of work experience at Latvijas Banka Olegs Krasnopjorovs showed himself as bright researcher and columnist. His publications on the causes of Latvia's high unemployment, magnitude of emigration, wage consistency with labour productivity, Latvian education system and structural reforms promoted deep public interest. Olegs Krasnopjorovs participates in drafting Latvia's macroeconomic projections and in negotiations with international institutions.
Olegs Krasnopjorovs is also actively engaged in young economists training by supervising internships at Latvijas Banka, lecturing at the University of Latvia (Faculty of Economics and Management) and supervising graduation papers in Stockholm School of Economics in Riga.
By this author