Oļegs Tkačevs
Principal Research Economist of the Research Division, Monetary Policy Department
x
Oļegs Tkačevs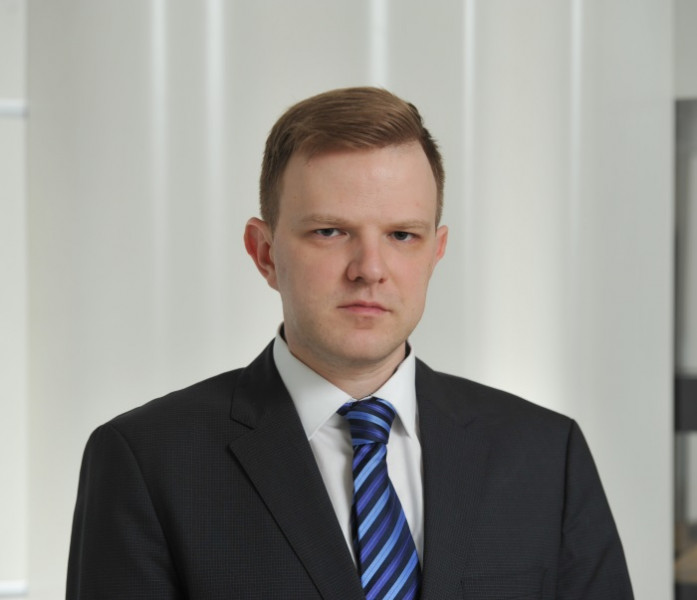 In 2005, Oļegs Tkačevs got a Master's Degree in Economics from the University of Latvia and a Diploma in European Studies from the University of Southern Denmark, Odense. In 2010, presenting his Doctoral Thesis "The Impact of Fiscal Policy on the Economy", Oļegs Tkačevs got a PhD in Economics from the University of Latvia. He has deepened his knowledge in economic analysis and econometric modelling at various courses, inter alia, seminars organised by the Bank of England and the Swiss National Bank.
Oļegs Tkačevs started his career at Latvijas Banka in 2004 as an economist, later – chief economist, of the Macroeconomic Analysis Division, Monetary Policy Department. He has also acquired international work experience: in 2012 and 2013, Oļegs Tkačevs as an NCB expert worked at the Directorate General Economics of the European Central Bank.
Oļegs Tkačevs' responsibilities include doing research in the areas of the external sector, competitiveness and fiscal policy and forecasting macroeconomic indicators. He has almost ten years' experience in researching fiscal policy issues. In 2007–2012, Oļegs Tkačevs participated in the Working Group on Public Finance of the Monetary Policy Committee of the European System of Central Banks, while in 2009–2012, he represented the Bank of Latvia in meetings with international lenders on fiscal policy issues.
Oļegs Tkačevs is the author of many research publications; as of 2007, he has been delivering a course of lectures "Public Finances" (initially at the University of Latvia, at present – at the Stockholm School of Economics in Riga) and supervising Bachelor's Papers.
By this author