Wage growth still solid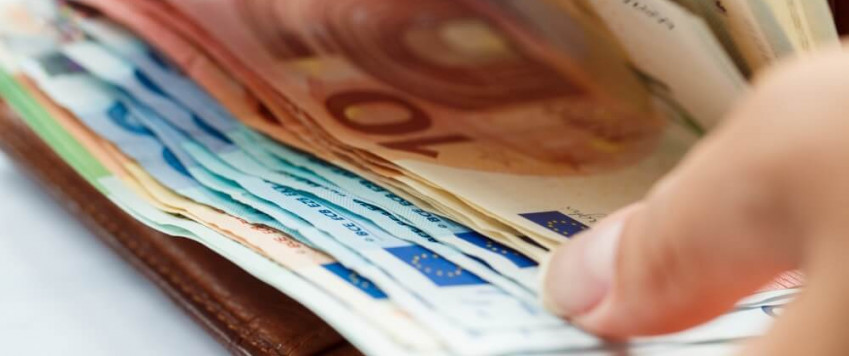 The current tightening of the labour market with unemployment shrinking and persistently high labour demand observed in Latvia is nothing unique. Something similar can be seen in other Baltic States as well as elsewhere in Europe. Over the third quarter of 2018, gross nominal wage increased by 8.0% year-on-year in Latvia, amounting to 1006 euro. Although the quarterly rate may seem very modest at 0.2% or 2 euro, we have to bear in mind that the growth rate of base wages continues to be relatively stronger; hence, this overall increase can be viewed as stable.
Estonia and Lithuania also reported quite impressive annual wage growth in the third quarter, 7.5% and 10.0% respectively. On the one hand, it may seem that Estonia is one step ahead of us because the average gross nominal wage has already reached the mark of 1291 euro there and in this respect Latvia is currently standing at a point where Estonia was two years ago. On the other hand, if we look at Lithuania where the average gross wage is 936 euro, Latvia's performance seems slightly better. The purchasing power is, of course, affected also by tax rate differences and consumer price changes, yet the overall dissimilarities of the Baltic States are not that strong at all.
When looking at Latvia's average wage figure, one may start doubting the reliability of statistics, because, for example, about 15% of the working population earn a minimum wage or less and about 60% receive a below-average wage. Yet the average figure is just one of the indicators we can analyse. Apart from the average figure, wage statistics provide more detailed breakdowns by region as well as by sector. These show that, for example, a health care specialist in Latgale is paid considerably less than an IT specialist in Riga: for the first one the average wage in Latvia may seem something absolutely beyond reach, whereas the other may find it hard to believe that there could be anyone at all willing to work for such a wage. The highest wages are earned by those working in the finance and insurance as well as information and communication services sectors in Latvia: 1932 euro and 1584 euro on average respectively. This can be largely explained by both the high demand as well as the fact that IT specialists, for example, in addition to being able to compete on the local market can also provide their services to international companies tending to pay higher wages.
People working in accommodation and catering services on average are paid considerably smaller wages (720 euro), yet this is exactly where the question about the reliability of statistics really should arise, as the sector is often mentioned among those characterised by the highest risk of envelope wages. Moreover, employees of this sector often earn tips on top of their wages that can also distort the official statistics. There are other sectors with wages below the average: health care, trade, agriculture...Unfortunately, the sector of education is also among the lowest-paid, hence it has a poor potential for hiring top specialists and raising the quality of education. This, in turn, gives ground to concerns over the long-term sustainability of productivity and wage growth in all other sectors as well.
Attention should be definitely paid to huge income disparities and support to socially unprotected groups. According to the Central Statistical Bureau of Latvia, about one fifth of Latvia's population is exposed to poverty risk, although the largest risk group comprises population prior to and past working age. For those in the working age group and able to work, the current labour market situation does offer enough opportunities to provide for themselves.
Looking ahead, it seems that the labour market will continue warming up next year and wages are likely to increase further, yet the growth rates will hardly be as strong as this year.
x
Textual error
«… …»
Report error to the website editor

Similar articles