Stumbling and crawling but moving ahead nonetheless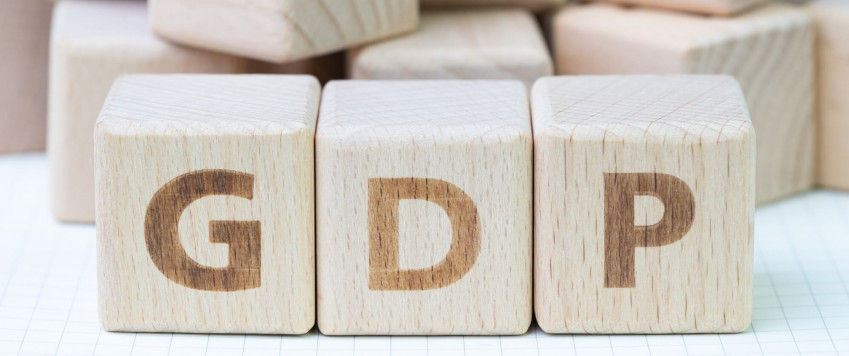 Several temporary pillars of economic growth could be observed in 2019. Stumbling and crawling, the Latvian economy stayed on the path of growth also in late 2019. According to the flash estimate of the Central Statistical Bureau, gross domestic product (GDP) grew by 0.2% and 1.0% quarter-on-quarter and year-on-year respectively in the fourth quarter of 2019 (adjusted data).
Although the GDP flash estimate does not provide details on growth pillars, the short-term data reveal that industrial and transport development met the expectations by remaining rather weak, while other services sectors performed better, e.g. trade (according to short-term data, retail trade development in the fourth quarter outperformed that observed in the third quarter).  
The actual deceleration in the economic activity witnessed last year could be attributed to anything from weather conditions (at the beginning of the year) and the weakening of external demand to bark beetles, but currently the above downturn does not overshadow firms' vision of the future. Although capacity utilisation in manufacturing continues on a downward trend, a broad sectoral breakdown shows that firms' optimism is on the rise. The latest Latvian business surveys suggest that sentiment in the manufacturing, services and trade sectors is improving. The mass media have already covered information about new investment projects related to the construction of dwellings and office buildings as well as infrastructure, and part of project activities are planned to start as early as this year. 
At the same time, however, consumer optimism has decreased, possibly due to the announcements concerning a downturn in activity of large businesses (e.g. Latvijas Dzelzceļš in the realm of freight transportation) or their closure (e.g. cosmetics factory "Dzintars") and a decrease in activity in certain areas (e.g. road construction) due to financial constraints, leading to the impending redundancies.
Domestic income growth is also expected to moderate; however, backed by the previously-accumulated savings, it will allow for smoothing consumption in the medium term. Private consumption, as a driver of growth, has already outperformed investment; however, private consumption should be regarded as a spare wheel ensuring a forward movement rather than a serious kick-off requiring investment.
A broad range of both shocks and resolutions have been recently seen in the external economic environment. They include concerns regarding the political and economic consequences of the events taking place in Iran, the possible effects of the spread of the coronavirus on the delivery of raw materials and production processes as a whole, the farewell of the United Kingdom from the European Union as well as the US-China Trade Agreement and the new North-American Trade Agreement. However, high uncertainties still remain, and there is no reason to expect that Latvia will see a notable pickup in its export growth.  
More comprehensive information on the sectoral development and the dynamics of GDP expenditure components will be available in a month.
x
Textual error
«… …»
Report error to the website editor

Similar articles