Retail trade continues its hurdle-race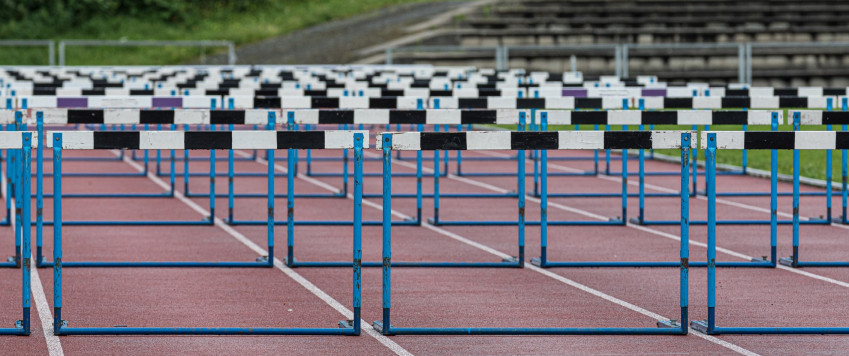 For about a year and a half now, consumers' interaction with the retail trade sector could be compared with a camel which is well-adapted to living in a desert and stores fat in its humps to survive walking long distances without food for an unknown period of time. It would not be surprising if part of society was already accustomed to coming face to face with extremes during this period, i.e. one minute people buy more things than they actually need, perhaps, without having considered their practical use first (let's remember the clothes and footwear shopping spree seen in June), and then the next minute they buy only the most necessary items. Currently, retail trade on its morning jogging route has bumped into yet another wall, reminding us that this is an ongoing hurdle-race: restrictions to fight the spread of Covid-19 have been reintroduced.
Why am I comparing it to a brisk morning jogging exercise? According to the data compiled by the Central Statistical Bureau, the third quarter, compared to the second one, saw retail trade develop at a much slower pace, including an increase in turnover by 0.4% in September month-on-month at constant prices (adjusted data). Deceleration compared with an increase in activity witnessed during the second quarter was well-expected in view of the fact that the greatest contrast between the restrictions imposed on face-to-face retail trade was already observed between the second and first quarters, while by several other services – between the third and second quarters. This means that the renewed availability of the services, most affected by gathering restrictions, and the reduction in actual morbidity rates in a number of countries encouraged households to channel a larger part of their budgets into travelling, participation in cultural and entertainment events. 
Adaptability of a consumer and trader does not necessarily mean great enthusiasm. It was already in the second half of the summer that retail trade confidence indicators signalled that something was not quite all right – regardless of whether it was a matter of an imminent repetition of the previous scenario triggered by increased morbidity or changes in the tax policy.
The sector has not yet seen optimism return: the October survey reveals a particularly sharp fall in the assessment of future business activity, deterioration in the assessment of other aspects covered by the survey and continuous elevated price level expectations.
There is some uncertainty as to what pleased consumers during the October survey. Consumer confidence improved materially all of a sudden, and it is hard to believe that the entry of a new retailer in the Latvian market sufficiently explains the reasons for this improvement. 
People usually talk about what Santa Claus might bring them. Could it be that this time he might take something away? Perhaps, he will be able to take away just a few restrictions, thus alleviating the situation of those behaving the right way; it is highly unlikely that Santa Claus might take away the pandemic. Meanwhile, consumers can please themselves and their loved ones by staying healthy and by making sound, rational and sustainable purchases. Bearing in mind that, compared with many other services, retail trade has been able to switch to working remotely more easily, the sector's turnover exceeds the pre-pandemic level. Given that the lockdown does not extend too far into the fourth quarter, retail trade might experience rather high activity in the final quarter of the year. This is also supported by Latvijas Banka's experimental statistics on the amount of payments made in Latvia with payment cards issued by Latvian credit institutions: payments increased significantly just before the beginning of the lockdown. In light of these considerations, other services can be expected to experience faster growth along with the easing of restrictions.
x
Textual error
«… …»
Report error to the website editor