Inflation winter and anticipation of spring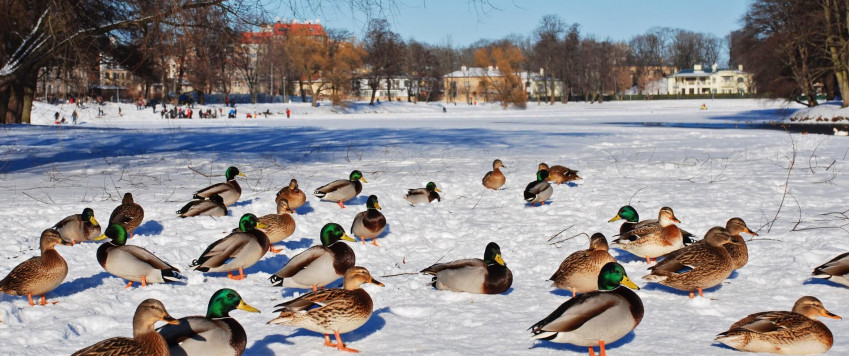 Although the combination of factors affecting inflation at the moment and in the coming months has changed considerably with the global prices in the resource markets falling, January does not yet represent a new beginning in the inflation story this time. In January 2023, inflation in Latvia stood at 21.5%.
It should be kept in mind that inflation represents price changes. A year ago (in January 2022), various support measures intended to limit the rise in energy prices came into force. What does it entail for this year's inflation? Against this last year's lower level, it is much easier for the prices to grow, not shrink. Therefore, perhaps it is more relevant to look at the month-on-month price changes instead of the frightening inflation number (21.5%). However, an increase is seen here as well (+0.5%).
Global energy prices have declined considerably. Oil and gas prices on stock exchanges are even lower than before Russia's invasion of Ukraine in February 2022. The fall in global food prices is less substantial; nevertheless, they are also witnessing a downward trend. Why has this not been reflected in the inflation data yet?
Changes take time. That being said, this pass-through of prices is relatively dynamic in Latvia; however, changes do not happen within a month. For instance, consumers are to pay for gas at the previously established tariff until April. However, the wind of change is also blowing. For example, a drop in global gas prices in several populated areas has caused a downward revision of the established heating tariffs set to take effect over the coming months.
In some cases, it is also a matter of the traders' willingness to revise the prices downwards or to wait a while before making such decisions. An appropriate competition level preventing a wide application of such strategy is also a relevant matter here. Although as consumers we notice more often the goods and services whose prices have grown and share our thoughts on this, it should be noted that lately we have also been surprised at witnessing that certain products can be purchased at a much lower price unseen for a long time.
Despite the falling global prices, the average inflation is still high both locally and in the euro area. Therefore, the Governing Council of the European Central Bank continues raising interest rates and makes other decisions to ensure a timely return of inflation to its 2% medium-term target. Taking account of the current trends, Latvia will, most likely, see a one-digit inflation already in the second half of this year. The "inflation winter" is still reluctant to leave; nevertheless, the Meteņi has already been celebrated in kindergartens and we know that after every winter spring is sure to follow.
x
Textual error
«… …»
Report error to the website editor

Similar articles