GDP fall is not insignificant but there is hope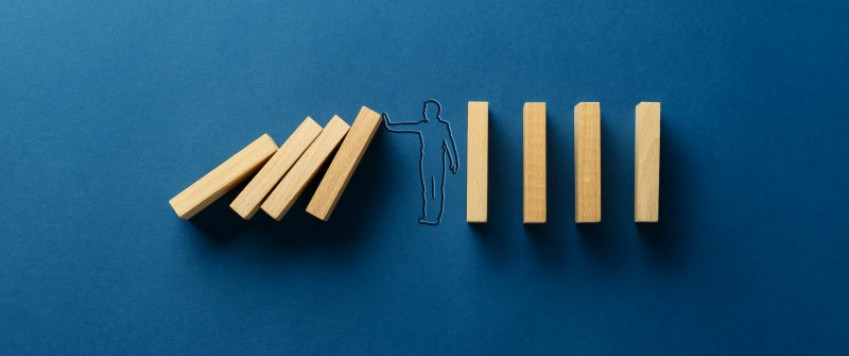 The available flash estimate data on economic growth of a number of European Union (EU) member states in the second quarter of 2020 rank Latvia among the countries with the lowest GDP declines, suggesting a somewhat more optimistic economic development than expected.
Moreover, the government has decided to implement significant measures to support the economy. At the same time, the fight against the COVID-19 pandemic is not over yet neither in Latvia nor globally as individual regions are facing renewed social restrictions. Thus, the downward risks surrounding the growth prospects for 2020 have not vanished; nevertheless, some incoming data allow for a more optimistic view. For instance, the latest economic sentiment survey results suggest that Latvian businesses are somewhat less affected by the growth-inhibiting factors than in the previous months.
According to the flash estimate of the Central Statistical Bureau (CSB), the significant 7.5% quarter-on-quarter decline in GDP in the second quarter was primarily driven by the development of the services sectors. Among them, the retail trade sector has performed better, likely due to being relatively more domestic market-oriented than the tourism and transportation sectors where the available monthly data still paint a negative picture. Following a steep fall in April, the manufacturing output improved somewhat already in May, and industrial confidence surveys suggest a gradual improvement trend also in June and July (the manufacturing output data for June are not yet available). Nonetheless, declines in the manufacturing output and value added were inevitable in the second quarter.  
Latvia and the EU overall have taken unprecedented policy measures to support the economy It should be noted, however, that these measures cannot remedy all problems.  Investing in infrastructure construction and repairs as well as in research and science will not, in a direct way, lead to a speedy recovery of external demand in sectors such as retail trade and tourism. Moreover, the investment absorption capacity of some sectors, e.g. the construction sector, may also turn out to be insufficient. However, investing in research at a time when introducing new products into the market is difficult will pay off later when market opportunities improve.
At the moment, the signals are mixed: while the ample economic support measures give hope to a more favourable development scenario, the signs of a more pessimistic scenario are also evident as the global development of the pandemic and its impact on external demand does not yet clearly confirm a rapid economic recovery in Latvia in the third quarter. More detailed data by GDP sector and expenditure component will be available in a month.
x
Textual error
«… …»
Report error to the website editor

Similar articles