Foreign trade records growth, but concerns about its sustainability, however, persist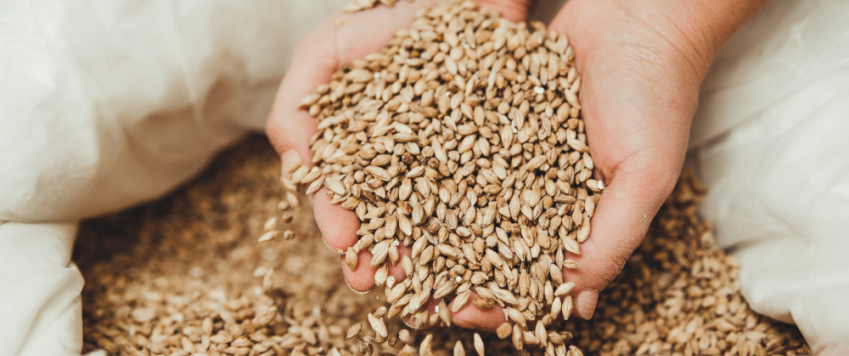 As to foreign trade, the growth in exports of goods is underpinned by exports of cereals and one-off transactions, which, coupled with several less favourable external environment trends, give rise to concerns about the stability and sustainability of the export growth.
According to the data by the Central Statistical Bureau of Latvia, in April 2018,  foreign trade turnover grew by 13.0% year-on-year. Following a drop in March, exports of goods returned to positive growth in April both in monthly and annual terms.
In the first four months of 2018, the value of exports of goods recorded a year-on-year increase of 9.0%. Although it should be considered a positive result, closer inspection reveals that the overall picture, however, is not as rosy as we would like to think. The relatively buoyant pace of growth registered in the first two months was dragged lower by a 6.1% year-on-year decline in exports of goods in March. This was on account of the high base achieved in the previous year, the seasonal factors (in exports of cereals) and the deceleration in re-exports of transport vehicles.
In April, exports of goods grew by 2.0% month-on-month. A closer look lets us discover that there are more negative signals than positive ones since, of major commodity groups in the structure of exports, exports of agricultural products was the only group recording a significant increase. It was underpinned by exports of cereals to South Africa, Saudi Arabia, Germany and Denmark. The notable rise in exports of other commodity groups in April was probably attributable to one-off transactions, for example, in exports of transport vehicles (exports of aircrafts, yachts and rescue boats) and is unlikely to support the growth in exports of goods also in the future. Meanwhile, the commodity groups having supported exports so far (articles of wood, articles of base metals, electrical equipment and mechanical appliances, food products and products of the chemical industry) did not record a noteworthy rise in exports or even posted a decrease. On an annual basis, a 15.3% increase in exports of goods in April was mostly on account of the low base in the previous year.
In the first four months of 2018, the value of imports of goods grew by 7.0% year-on-year. The annual increase in real volumes played the decisive role in the growth of imports of goods, while the effect of prices was small. The investment activity, the availability of the EU structural funds, as well as the surge in private consumption continue to be the main drivers of the rise in imports also in 2018.
The global economy remains on a solid growth path, thus suggesting that the development of external demand still looks favourable for Latvia's exports. However, in the first months of 2018, Europe has comparatively unexpectedly experienced a slowdown in industrial growth, and global trade is growing at an increasingly slower pace. Since early 2018, economic sentiment indicators in Europe have deteriorated and, despite their good performance, the economic growth in major trade partner markets is no longer accelerating. Similarly, different geopolitical and political risks and risks associated with trade tariffs and sanctions have also increased over recent months. This gives reason to believe that the external environment is less favourable for Latvia's economy than it used to be until now.
The fact that the increase in re-exports has had the strongest contribution to a rise in exports of goods in the first quarter of 2018 does not support sustainable growth in exports of goods. Furthermore, the data on the performance of manufacturing industry point to uneven growth across sub-sectors, for example, the manufacture of computer, electronic and optical products records output decreases and that of food products shows signs of slowing down. The continuing drought and frost may have caused losses for agriculture that are likely to reduce the prospects of significant export volumes of cereals and other vegetable products this year.
x
Textual error
«… …»
Report error to the website editor

Similar articles