Fewer Covid-19 restrictions have had a significant positive impact on retail growth in March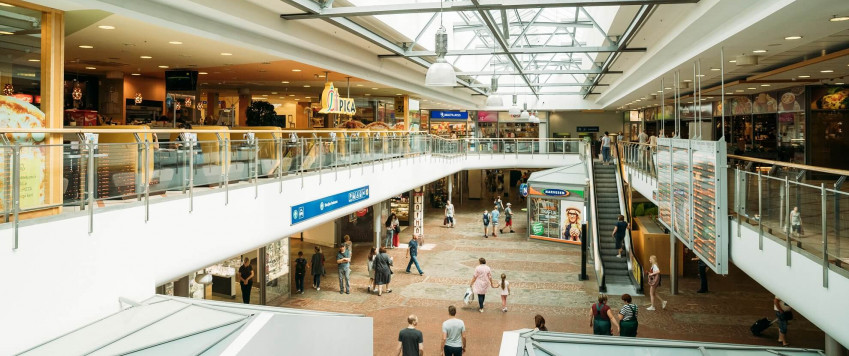 To paraphrise the sugar and water dilemma of the Emil i Lönneberga , we may say that during the first quarter retail gradually moved away from the situation when consumers' savings allowed buying more, but retail was made subject to various restrictions, to a situation when there are no restrictions, but prices are higher and savings dwindle faster than consumers would want. According to the Central Statistical Bureau of Latvia, the retail turnover in comparable prices increased by 7.6% in the first quarter in comparison with the fourth quarter of 2021 (seasonally adjusted data).
After the Christmas and New Year spending spree, at the beginning of the year retail was quite sluggish as evidenced by the payment card data. However, the sales picked up during the quarter. It was made possible by fewer retail restrictions in trade and the likely eagerness of consumers who did not want to delay their purchases fearing high inflation. This may gradually deplete pandemic savings and result in spending on more mundane needs than initially planned.
Lifting the pandemic restrictions in trade significantly contributed to higher sales in clothing stores, as well as house improvement stores. Contribution by sales of recreational and cultural goods was also quite notable. Meanwhile, the opportunity to resume shopping in stores has resulted in fewer online or mail orders. In April, as more Covid-19 restrictions were lifted in the services sector and as it became possible to organise various events, including larger Easter celebrations that was not possible for two consecutive years, retail turnover most probably might increase as is evidenced by payment card data as at 17 April.
The public support to Ukrainian refugees and Ukrainians that stayed behind, as well as the consumption of refugees in Latvia could have already had a certain effect on retail in March, and likely will continue to do so in the second quarter. However, as the prices continue to rapidly increase and as the government discontinues support to cover the hike in energy prices, and as savings are depleted, the total sales may suffer in real terms, i.e. the retail growth may slow down during the second half of 2022.
x
Textual error
«… …»
Report error to the website editor

Similar articles