Average wage is growing, so is inequality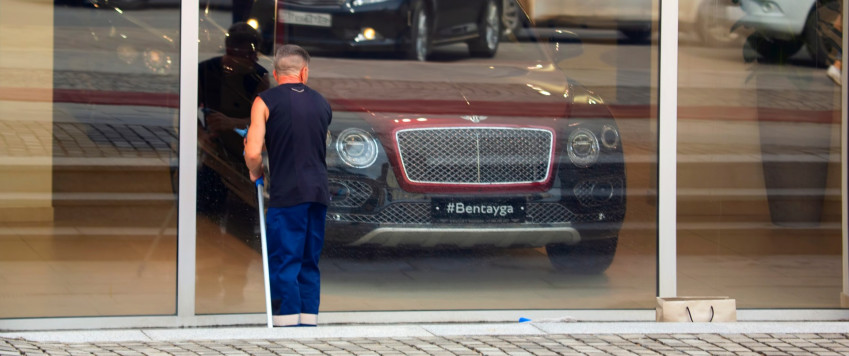 Even in the Covid-19 pandemic circumstances, wages continued growing considerably also in the second quarter of 2021, with the average monthly gross wage increasing by 10.2% year-on-year. Although this increase is partly attributable to a structural effect, as mostly low-paid employees have lost their jobs over the last year, the total wage bill has also grown.
Public sector wages have increased at a slightly higher rate, particularly in education and health care.
The share of workers earning at least 1000 euro gross has also expanded; moreover, the numbers of employed have increased more significantly in larger wage groups. For low wage workers, wages grew supported by the raising of the minimum wage as of the beginning of the year.
Unfortunately, given the uneven effect of the pandemic across various sectors and worker groups, low wage workers were more exposed to the risk of being laid off.
Moreover, knowing that 1/3 of Latvia's population has no savings and the proportion is even much larger among the poorer households, it is quite unlikely that the laid-off workers have built sufficient savings to cope on their own in a situation of long-term unemployment, when their unemployment benefit entitlement expires. 
This is a clear illustration of the dual effect of the pandemic, when better qualified and paid workers continue working and are even able to enjoy the benefits of more flexible employment arrangements and increased wages, while socially more challenged groups are exposed to a risk of reduced income, when losing jobs.
Latvia was one of the European countries with the strongest inequalities observed already prior to the pandemic, and it is estimated that older population, families with children as well as short-term and long-term unemployed are the most heavily affected groups. More rapidly growing wages among better paid workers and a higher unemployment probability risk among less paid workers only add to the inequality risk.
Situation should be stabilised by using the same traditional tools available, i.e. by helping the laid-off workers find new jobs, facilitating lifelong learning and retraining as well as considering new opportunities to support the socially more challenged groups.
Although the average wage continues to grow steadily, the question of what happens with lower wage workers and those who are unable to find a job is increasingly gaining prominence.
x
Textual error
«… …»
Report error to the website editor