Wage growth remains steady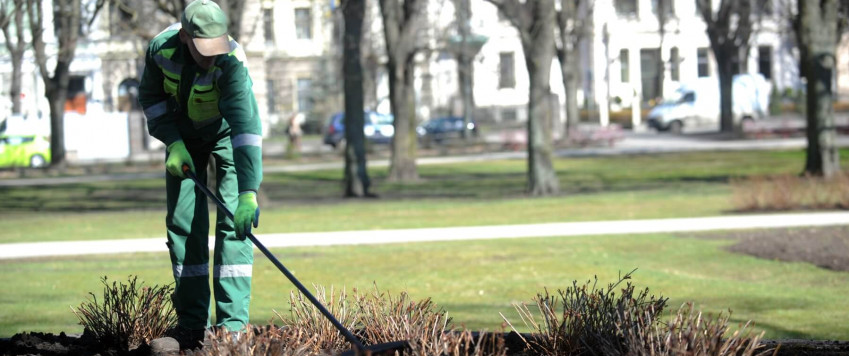 Despite a slight deceleration, the growth of wages remains high in Latvia. This is a sign of a further income convergence with the European Union average, but it is also a reminder to employers that they should invest more effort in retaining staff and preserving competitiveness.
Data published by the Central Statistical Bureau of Latvia show a year-on-year growth of 6.9% in average monthly gross wages and salaries in the fourth quarter of 2019. Consequently, the pace of growth has slowed towards the end of the year, most likely on account of the economic deceleration.
Gross wages and salaries have overall increased by 7.2% in 2019, which is still considerably much, although less than the 8.4% reported in 2018. Real net wage and hence also the purchasing power of the employed grew by 3.9% in 2019.
As the income of people in Latvia converges with the European Union average, the rate of wage growth will continue to be higher than in other member states, and that is something that labour-intensive manufacturers and service providers whose market competitiveness is mainly price-based, should be aware of. With labour costs rising, the prime costs of their products are also increasing, whereas their competitiveness is deteriorating. As a result, higher prime costs reduce the capacity to invest in technology upgrades, as each unit sold brings in less euros that could be invested.
And this is where the vicious circle begins: in order to preserve competitiveness, businesses need capital investment to upgrade production and improve value added, yet they also have to allocate an increasingly larger proportion of their income to cover the rising labour costs. If a company does not have sufficient internal sources of financing to break this vicious circle, it requires external financing that enables them to invest immediately. Companies that have failed to start working on productivity gains at an early enough stage may find themselves in a situation where their business development depends on their ability to receive a loan. Consequently, given the growing production costs, it is important to improve both productivity and non-price competition advantages by investing in highly-qualified labour as well as in research and development.
Wage growth is both desirable and necessary to improve household welfare. In order to sustain this growth, employers need to implement additional measures to support long-term competitiveness.
 
x
Textual error
«… …»
Report error to the website editor

Similar articles