The virus has continued to weigh on wage growth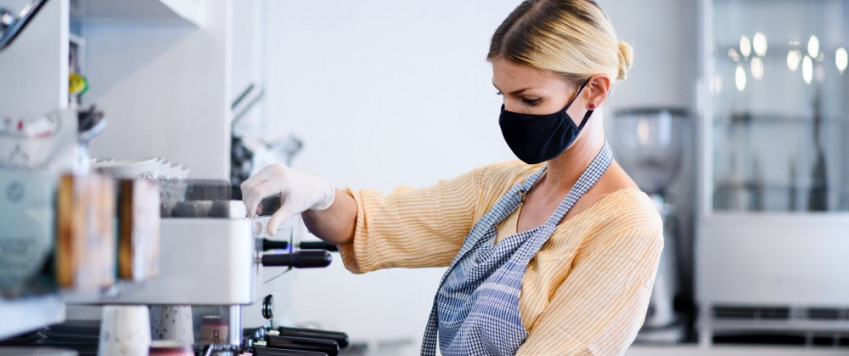 Most recent remuneration data suggest that the COVID-19 virus has had an adverse effect on household income, hitting a larger group of people. According to the information compiled by the Central Statistical Bureau of Latvia, the average wage increased by 3.9% in the second quarter of 2020 year-on-year. Despite the fact that data show no decline in wages in the economy as a whole, the wage rise was the most modest seen since 2016.
The situation across sectors has been very heterogenous, as it was expected at the onset of the crisis. Some sectors experienced further wage growth, while others saw its decrease due to the COVID-19 containment measures, which restricted the activities of several sectors, and on account of lower demand since consumers were cautious about their spending.
Like in the first quarter, the sector of accommodation and food service activities, which was already affected by fundamental restrictions from the outset of the crisis, experienced the most pronounced decline in wages. The sectors of transportation and storage, real estate activities as well as arts, entertainment and recreation also faced a wage drop. Export-oriented manufacturing subsectors that depend on the economic situation in Latvia's trade partners have also been adversely affected.
The fact that the current situation reveals no fall in wages can be explained by several reasons. The present crisis has hit the services industries predominantly active in the private sector particularly hard. In quarter-on-quarter terms, it is the private sector that has experienced a modest increase in wages, while the public sector has seen its wage growth remain more robust.  Moreover, a large part of businesses revise wages at the beginning of the year, thus this period had already ended before the financial problems came up. This does not mean that businesses could not consider decreasing remuneration; however, in the new circumstances, they were more likely to abandon bonuses and extra pay. It is essential to note that the crisis affected the sectors paying relatively low wages already before crisis and, with the number of employees in these sectors declining, the fall in wages was less dramatic.
The average wage trends in the third quarter are most likely to be similar, with businesses remaining cautious. Although business sentiment indicators are improving, it seems that nobody will rush to increase wages. This will be driven not only by increasing labour availability but also by uncertainties in partner countries where the prevalence of the virus is still high, making it difficult for businesses to plan future activities.
In the spirit of the first day of school, I would like to add that further training is the best way of increasing one's remuneration in the future. With the supply of low-skilled labour remaining abundant, top-level experts are still in demand. Therefore, at the time when pupils commence the new school year, I encourage everybody to consider professional development opportunities.
x
Textual error
«… …»
Report error to the website editor