Foreign trade data still pleasing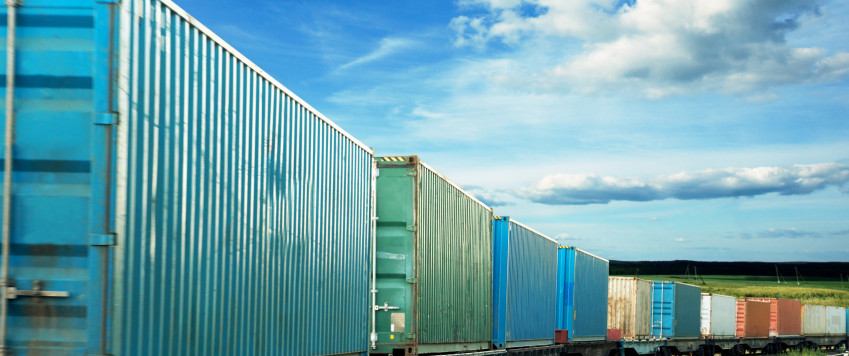 In foreign trade of goods, February continued the positive trends both month-on-month and year-on-year.
In the first two months of the year, the exports of goods increased by 9.3% year-on-year, which is commendable, moreover, a greater or lesser positive contribution to this export growth was made by almost all groups of goods, except plant-derived products and precious stone and precious metal products.
According to the data from the Central Statistical Bureau (CSB), the Latvian external trade turnover in February 2017 increased by 1.4% month-on-month and by 6.1% year-on-year.  Month-on-month, the export and import value of goods increased by 3.0% and 0.1%, respectively, and year-on-year, the increase was 5.7% and 6.5%, respectively.
By country, the greatest year-on-year growth in export of goods in the first two months of the year was observed to Russia. Even though the rise in beverage exports accounted for one fifth of the growth, increases were also observed for other goods, for example, pharmaceuticals, mechanical and electrical equipment, transport vehicles (both land and water), medical devices and instruments, furniture etc.  At the beginning of the year, exports also posted growth to other traditional trading partners, except Estonia. The gradual conquering of more distant and bigger markets continues as evidenced by a substantial rise in exports to the United States (mechanical and electrical equipment, optical and medical devices, musical instruments, furniture) and China (wood products, electrical equipment, copper and aluminium products, toys, fruit, cosmetic and  perfume products, etc.).
The 12.2% year-on-year increase in imports of goods in the first two months of the year was determined by rises in the imports of consumer, intermediate consumption and capital goods, which may indicate both a strengthening of domestic consumption and activation of the investment environment, along with a demand by enterprises for raw materials needed for production of goods to be exported and sold in the domestic market.  
In the last three years, the Latvian export structure has improved. Exports of goods have become more varied and increasingly new, innovative and niche products are generated. As a result, in each group of goods exports, there is less dominance of a single kind of goods.
Despite the continuing uncertainty in the external environment, several enterprises are continuing to invest in enterprise expansion and new market acquisition. For example, "Baltic Extra" is to build a grain processing production unit for 750,000 euro, where various flour mixtures will be manufactured with an emphasis on gluten-free mixtures, in which Saudi Arabia has expressed serious interest.  The milk processing enterprise "Baltic Dairy Board", in its turn, sent its first shipment of milk protein powder to the USA in February and is planning to increase its turnover this year by at least 50%.
Owing to increased sales in such markets as Israel, Ireland and Greece, "Orkla Confectionery & Snacks Latvija" has increased its marshmallow (zefīrs) export to 52% of its output. Likewise, at fish processing enterprises vigorous efforts are taking place to attract new export markets to replace lost markets in the CIS countries; for example, the fish processing enterprise   "Līcis-93" sent its first shipments of products to Columbia and the United Arab Emirates.
As evidenced by confidence indicators published by the European Commission, Latvian export prospects are assessed as good. As far as the evaluation of competitiveness is concerned, Latvian entrepreneurs, in the first quarter of this year, are more positive regarding the competitiveness of their enterprises outside the European Union (EU) and the assessment of their competitiveness position within the EU remains rather stable. Investment activity is expected to increase gradually this year, but it will take time for it to be reflected in goods exports.
x
Textual error
«… …»
Report error to the website editor