A surge reported for foreign direct investment in the third quarter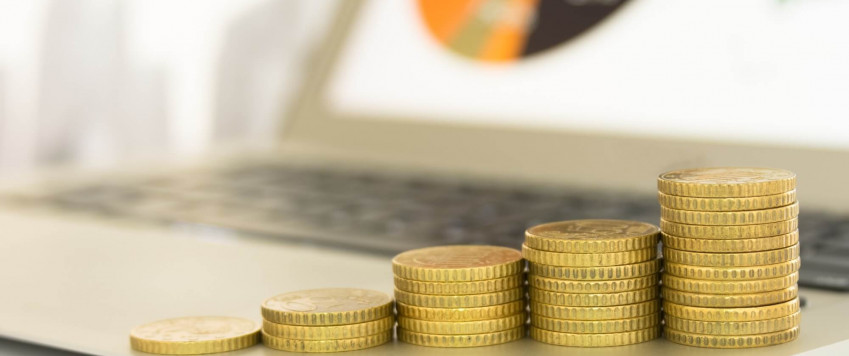 The current account of Latvia's balance of payments ran a 296 million euro deficit amounting to 3.7% of gross domestic product (GDP) in the third quarter of 2019.
With the value of imports declining, the deficit of the balance of trade was also relatively lower, yet this time it was not the driver of the current account deficit. The leading role was played by the primary income deficit, particularly the foreign direct investment earnings already observed previously.
Regardless of the shrinking value of imports of goods in the third quarter (by 1.1% in annual terms) and their growing export value (by 4.4%), the deficit of the balance of trade in goods remained larger than the annual average and amounted to 9.1% of GDP. According to the Central Statistical Bureau of Latvia, the value of imports decreased primarily on account of lower prices of imports of machinery, transport vehicles and mineral products affected by shrinking re-export flows. At the same time, exports of goods were underpinned by higher exports of agricultural, chemical industry and food products. Individual groups like mineral products, wood and machinery, however, saw a decrease in their export value. 
Like over the last year in general, dividends paid on foreign direct investment and reinvested earnings remained impressive in the third quarter, constituting the largest primary income account flows that sustained the deficit of the balance of payments. This suggests that the profitability of foreign capital companies remains good despite the steeply rising labour costs in the economy.
Looking at the financial account, assets decreased by 18 million euro in the third quarter of 2019, while liabilities grew by 355 million euro, overall resulting in a net inflow. Assets shrank primarily on account of short-term deposits and portfolio investment, while liabilities mainly increased specifically vis-à-vis foreign direct investors.
Foreign direct investment in Latvia totalled 397 million euro or 4.9% of GDP in the third quarter of 2019. This considerably exceeds the average observed over the most recent years and is particularly unusual considering the prevailing external uncertainties.
x
Textual error
«… …»
Report error to the website editor

Similar articles