Global developments drive consumer prices up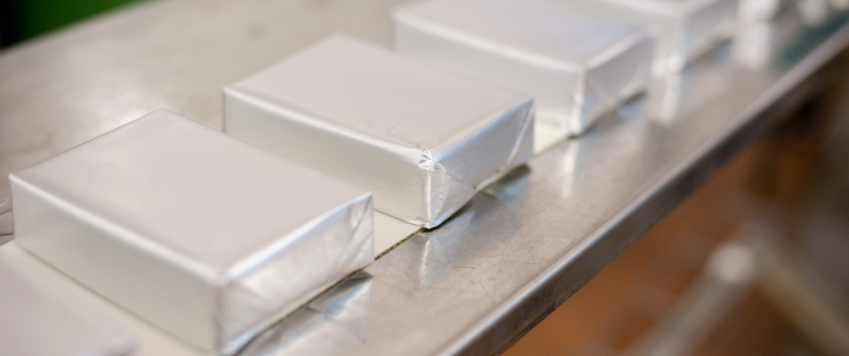 In May, annual inflation was on an upward trend, supported by steeper increases in prices of energy and seasonal non-food products. Although global food prices have been on the rise already for the last four months, a pick-up in annual inflation started to pass through to food prices in Latvia only in May.
Annual inflation by consumption group (percentage points)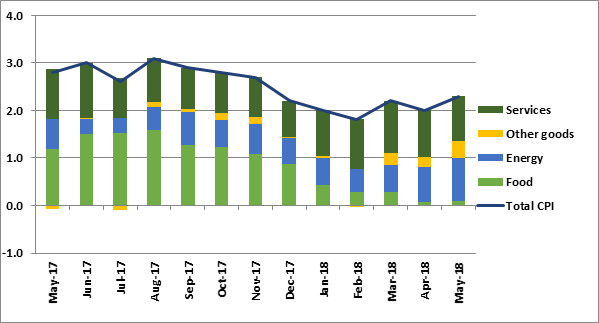 In May, global food prices continued to increase, but food prices in Latvia went up for the first time within three months (+0.7%). Prices of seasonal food products (vegetables, ice-cream) recorded the most pronounced rises; however, prices of butter also elevated after a lengthy decline, thus reflecting global trends. Overall, prices of dairy products shrank moderately in May, while the average purchase price of milk remained broadly unchanged in comparison with the previous month.
With the increase in oil prices persisting and the euro depreciating against the US dollar, May saw a steeper rise in fuel prices in Latvia: they grew by 1.7% month-on-month, with their annual rate reaching 10.4%. In addition to the previously mentioned factors, the OPEC's decision on possible oil output increases requested by the US may affect the oil price dynamics in the short term. This is due to the trade war between the US and China to which increasing the volume of imports of goods (including oil) from the US by China is mentioned as one of the potential solutions.
Overall, in May inflation grew somewhat faster than in April. It could gain momentum in the coming months being affected by the growing wage and energy price pressures on prices of services and core inflation respectively.
x
Textual error
«… …»
Report error to the website editor

Similar articles