Economic recovery restarts external trade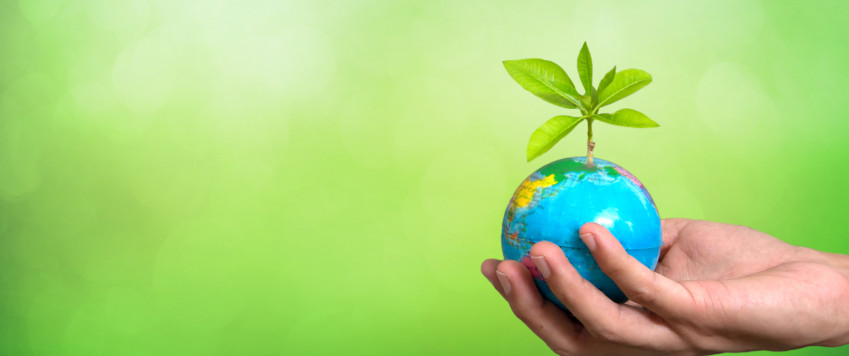 The first tentative signs of an economic recovery were beginning to emerge already in other monthly data releases: the last two months saw a significant improvement in economic confidence and there was a notable leap in manufacturing turnover in June. External trade also recorded a vigorous rebound in June. Following a slump, exports growth became slightly positive in May and accelerated notably to 8.6% in June (according to seasonally and calendar adjusted data). The recovery of imports was even more impressive: 11.2% as compared to May.
At the moment, exports growth is largely dependent on the ability of Latvia's trade partners to contain the pandemic, restore economic activity and hence also the demand for Latvia's exports. The value of exports of goods approached the level of the previous year in June, overall undershooting merely 1.4% at current prices. Yet in several commodity groups it already exceeded the last year's level: the demand for food products remained stable through the crisis and the exports of the chemical industry increased notably in June, largely on account of the exports of the pharmaceutical sector (pharmaceuticals). The strongest rise was observed in the exports of mechanical appliances and electrical equipment.
With the degree of industrial capacity utilisation growing, the recovery in manufacturing contributed to higher imports of intermediate inputs. As shown by the June data on retail trade, imports growth was also supported by a strong demand for consumer goods.
Although the situation with the virus is still unresolved both in exports markets and here in Latvia and the related uncertainty remains high, the incoming data inspire more optimism than a few months ago, and there is some hope that external trade could continue to recover over the coming months. For example, the outlook for Germany's manufacturing output already shows improvement and this is good news for the exporters involved in the supply chain. Meanwhile, the recovery of imports will be facilitated by the crisis support measures to businesses and population adopted by the government.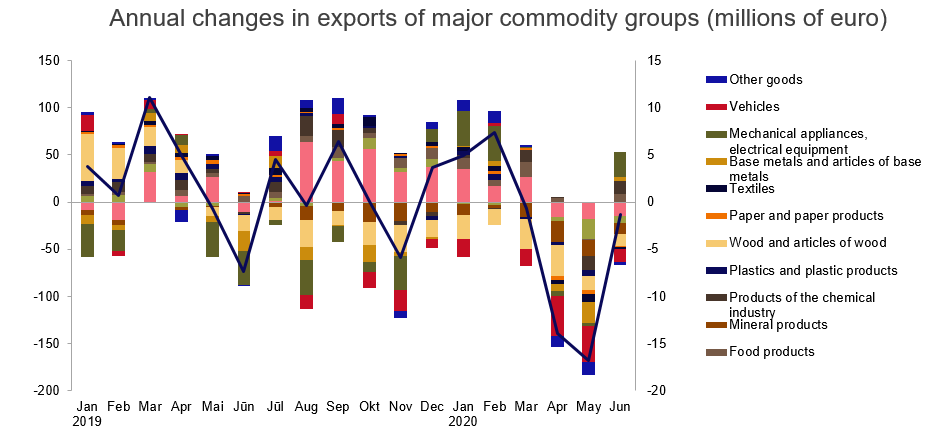 x
Textual error
«… …»
Report error to the website editor