The economic growth could revive this year from last year's weakness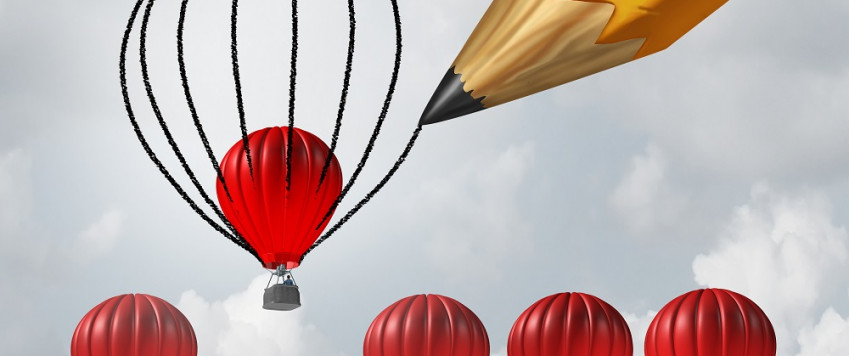 The year 2016 was spent in expectations of investment as well as against a background of weak external demand. As indicated by the economic growth data published by the Central Statistical Bureau, gross domestic product (GDP) at constant prices and by seasonally and working-day adjusted data, increased by only 1.3% in 2016, which represents the lowest rise in the last six years.
Meanwhile, in the fourth quarter of 2016, GDP grew at a slightly faster rate than calculated in the CSB flash estimate. The year-on-year growth reached 2.2% according to seasonally and working-day adjusted data, but quarter-on-quarter, GDP increased by 1.1%.  Since 2016 was a leap year and several holidays fell on weekends, the number of working days was greater and the unadjusted GDP growth data indicate that the value of goods and services produced last year increased by 2.0%.
Already the data of the first three quarters pointed to the 12-month drop in the amount of investment being so great that a gradual improvement in the uptake of EU funding in the fourth quarter would not have saved the overall indicator for the year. Economic growth in Latvia's main trading partners also remained weaker than in 2015, which did not encourage enterprises to invest in increasing their capacity. Thus, all of 2016 was spent waiting for EU funds and under the conditions of stagnating external demand: investment activity was particularly low (in the year overall, this component was a negative contributor to growth) and export too did not really pick up.
Although household consumption in 2016 slowed down slightly year-on-year, it remained a support to growth. This was determined by an increase in income (albeit slower than in previous years). Borrowing by private persons also revived very gradually, fostering growth in some segments, for instance, in the trade of new automobiles. Yet overall, retail trade reflected consumer confidence and indicated more cautious spending for everyday consumption (see here) and, possibly, an expectation of greater spending – for instance, for purchasing a car or renovating a home. 
The data on real goods import in broad economic categories (Eurostat 11 month data) point to the demand for consumer goods in 2016 as being rather persistent, whereas capital goods were imported substantially less than in 2015, reflecting sluggish investments. The increase in the import of intermediate goods was also very weak. The situation in the fourth quarter of 2016 may have improved slightly as the inflows of EU funds grew gradually.  
With the rise in private consumption stable in 2016, the trade branch ensured a greater contribution to GDP growth (y-o-y changes in added values were at 3.3%). Even though external demand in the year overall was evaluated as weak, the external economic environment, particularly at the end of the year, improved gradually, which fostered wholesale trade growth.  This improvement in the external environment was also felt by manufacturing (5.6%), which raised output in most sub-branches.
A great contribution to GDP growth was made by product taxes (+6.4%), whose amount grew faster than most other branches of the economy, probably reflecting an improvement in the collectability of these taxes. Meanwhile, the most important branch that impeded GDP growth was construction (-17.9%), whose growth was substantially impacted by an interruption in the availability of EU funds. Various kinds of leading indicators, however, point to 2017 as a better year for the branch.  
In 2017, overall investment activity is expected to be higher: its main limiting factors observed in 2016 could change substantially and thus GDP growth could return to the average levels observed in 2012-2015. From the point of view of a stable rise in the standard of living and approximating the standard of living achieved in other developed countries, however, such growth will be too weak in the longer term. Therefore, improving the business environment, including the development of a long-term stable and predictable tax policy, is still topical. 
x
Textual error
«… …»
Report error to the website editor

Similar articles